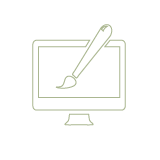 WEBDESIGN
Every aspect of your online presence – colours, images and logo design, layout and navigation; all matter when you are trying to catch the eye of a potential new client.
We design outstanding branding and unique responsive websites to give you the edge over your competitors.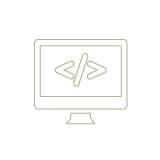 WEBDEVELOPMENT
We design and build great-looking websites that work on every device. Using the latest responsive design techniques - fast, functional and eye-catching websites is what we do.
Symfony, php, mysql, javascript, jquery, xml, xsl, xslt, smarty, css, html, ajax — this is a brief list of the techniques we are using.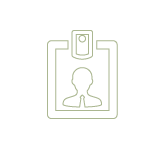 IDENTITY
It's important to stand out in a competitive world. To make that happen we create brand experiences, based on engaging and relevant design. From your vision and values to how you look, act and speak, it's a unique expression of everything your company stands for.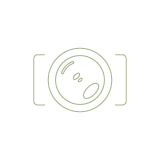 PHOTO&FOOTAGE
Short videos (footage) for your ambitious video projects. Fulfill your brand with moving pictures and your project will be on a higher level.